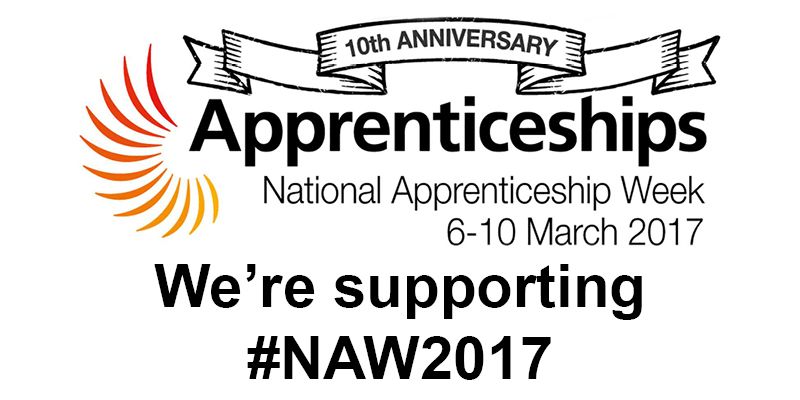 06 March, 2017
Celebrating Apprenticeships
This week marks the celebration of apprentices titled "National Apprenticeship Week", which is co-ordinated by the National Apprenticeship Service. The week-long event was created to celebrate apprenticeships, by showing how they have a positive impact on individuals, businesses and the economy.
Over the last few years, more and more companies have invested in apprenticeships, with over 170 industries employing apprentices. It has been known to employers, that qualified apprentices are 15% more employable than other employees who have various other qualifications. Apprentices also help boost company productivity, by an estimated £214 per week. Once completing an apprenticeship most apprentices stay with the same employer, with 23% being promoted within the first 12 months. Some have even become self-employed, with the skills that they have learned.
Mail Solutions' Head Office currently has over eight apprentices, and throughout the week we will be showcasing a handful of them, by finding out how they help grow and have a positive impact on our business.
Day One
Nathan Tench - Customer Service Apprentice
Day Two
Danielle Burton - Customer Service Apprentice
Ben Pickering - Apprentice Adjuster
Day Three
James Riley - Marketing Apprentice
Finley Porton - Reprographics Apprentice
Day Four
Chloe Joiner - HR Assistant Apprentice
Ricky Vanes - Apprentice Adjuster
Day Five
Sydney Hingley - Customer Service Executive