A royal stamp of approval
Prepaid envelopes are the ideal alternative to affixing stamps or franking, as the supplied envelopes are printed with a unique phosphor stamp which Royal Mail systems identify as prepaid.
As a licensed operator by Royal Mail, we can print 1st or 2nd class phosphor stamps onto a wide range of envelopes; thus creating added value and a distinctive appearance when compared to traditional mail.
The Benefits To You
No Need to Affix Stamps
With prepaid envelopes it already has a postage paid stamp printed onto the envelope, so it avoids the need for affixing traditional stamps or franking post.
Enhanced Mail Appearance
The prepaid stamp design has a distinctive appearance that includes the Queens profile and phosphorous bars, which can help enhance your mailings and improve opening rates.
Avoid Postage Cost Increases
As the postage costs are paid in advance at a set price, you don't need to worry about future postal price increases as you've already paid the postage regardless of when you use the envelopes.
Total Flexibility
Prepaid envelopes give you total flexibility as they can be used as and when required, even if you just want to send one letter, or thousands. Ideal for small campaigns!
The Value of Envelopes & Mail
Increase in campaign ROI when Mail is included in marketing mix
The amount of people that react to Mail they value!
Of people said valued Mail helps keep brand top of mind
The efficiency boost given to campaigns that uses Mail!
*Source: MarketReachUK, "Key Facts"
Your Options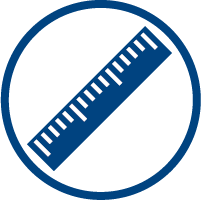 Any Size
Offer standard (DL, C5, C4) and non-standard sized envelopes to suit the different mail formats (e.g. letter, large letter, small parcel) and specifications of Royal Mail.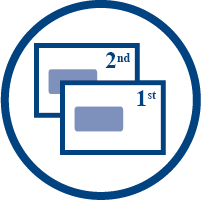 1st or 2nd Class Service
Officially licensed to print the very unique 1st or 2nd class postage paid stamps along with phosphor bars to validate the value and delivery service of your mail.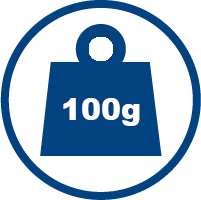 All Formats / Weights
Print the correct format (e.g. letter) and weight allowance (e.g. 100g) information on your envelope to the equivalent prepaid postage value, so you remain within specification.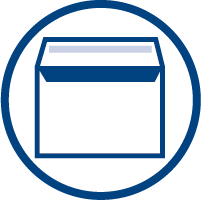 All Closure Types
Gummed, self seal and peel & seal, plus specials such as string & washer and D-lock.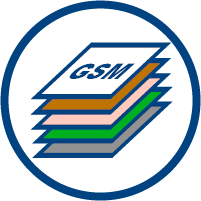 Choice of Papers
Choose from a selection of stock papers - cartridge, gloss, matt, silk, manilla, coloured, recycled, FSC and PEFC. Even convert customer supplied material!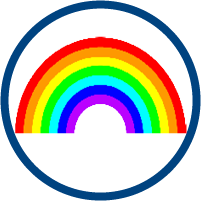 Full Colour Printing
Provide high quality 1 to 4 colour printing (litho, flexo and digital) to give your envelopes that eye-catching appeal.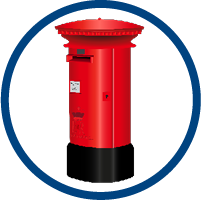 Collection Mail Only
Similar to regular stamp affixed envelopes, prepaid envelopes can only be used with traditional Royal Mail collection services (e.g. post office / letter box).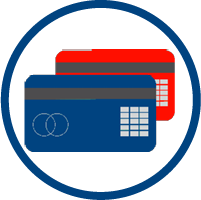 Postage Paid Upfront
Due to the monetary value of the printed postage stamp, upfront payment must be made directly to Royal Mail before envelopes can be dispatched.