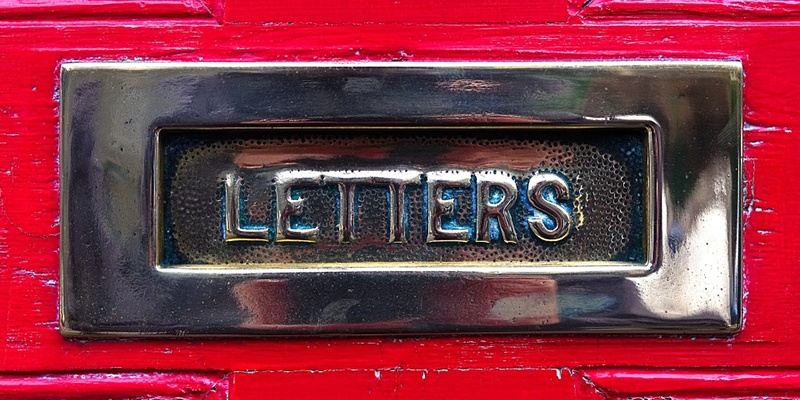 18 November, 2020
DM boost during Lockdown 1.0
Figures published by JICMail (Joint Industry Committee for Mail) for Q2 2020 shows record double-digit increases in the effectiveness of direct mail and door drops during Lockdown 1.0.
Summary of Q2 2020 key mail metrics (year on year % change):
Frequency
Item Reach
Lifespan
Direct Mail
4.58 (+11%)
1.14 (+2%)
8.5 days (+9%)
Door Drops
3.19 (+15%)
1.07 (+2%)
6.9 days (+16%)
Business Mail
4.87 (+7%)
1.18 (+4%)
9.6 days (+10%)
*Source: Q2 2020 Lockdown Results Analysis
The pandemic crisis and associated lockdown has meant spending extra time at home, which as a result has led to increases in how much consumers are interacting with and sharing their mail and consequently the life span mail within the home.
Government and NHS mailings keeping consumers informed during the pandemic saw direct mail and door drops rack-up record life spans with the average DM piece live in the home for 8.5 days on average, and door drops 6.9 days.
Business Mail, generally containing a bill or statement, also recorded the highest levels of consumer interaction (4.87 times per month), reach (shared with 1.18 people per household) and lifespan (live in the home of 9.6 days on average).
One sector that performed really well during Lockdown 1.0 was Charities with direct mail generating an average response rate of 9 per cent (+5%).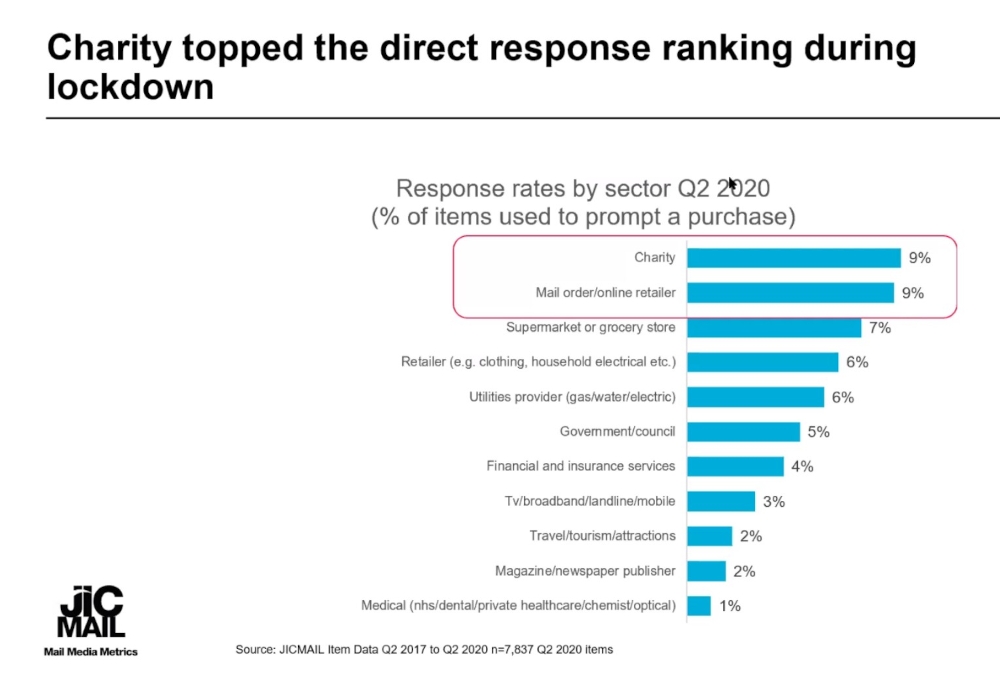 Other sectors that performed well include Online Retailers / Mail Order and Supermarkets achieving 9% and 7% respectively, which was largely expected given the Government restrictions at the time.
Another positive for the Charity sector is that according to data for Addressed Mail people were found to interact with each mailing an average of 4.13 times and have a lifespan of 6.89 days. Also 79% of these mailings were being read with only 5% disposed without opening.
If you would like more information regarding this data, then please visit the JICMail website.
For advice on how we can help you with your next campaign, please contact us on 01952 582272 or email This email address is being protected from spambots. You need JavaScript enabled to view it..