Boost your mailing machines performance!
Supplying envelopes for use through mechanised mailing machines has been our core business for many years.
Whether you use a small desktop mailer or a high volume automatic inserting system, we can provide you with the exact mailing envelopes compatible for your machine, including models from leading mailroom equipment providers.
Its important to be aware that not all mailing machines operate to the same specification, plus there are Royal Mail envelope design guidelines that you must follow with mail campaign. Hence why we work with our customers to understand their mail equipment so the final envelope we supply has been designed and tested to help maximise machine performance, as well as ensure compliance with Royal Mail postal systems.
We can produce mailing envelopes in all the popular sizes (DL+, C5+ and C4), with flexible window options to facilitate various addressing requirements. Traditionally with a gummed flap for automatic sealing at high speed, your mailing envelopes can be printed in high quality four colours and have a secure internal opaque pattern.
The Benefits To You
Improved Mail Productivity
Not only can we make mailing envelopes in various sizes and formats, but we can also make sure they will be designed to suit your equipment and maximise mail productivity due to less downtime.
Unlimited Campaign Options
Mailing envelopes offer great versatility and can be used for almost any campaign, from something straighforward as sending out appointment letters to a really complex marketing pack.
Royal Mail Compliance
Specialists in supplying mailing envelopes that are Royal Mail compliant, so it is processed efficiently through their own postal systems with minimum risk of any unwanted surcharges.
Economies of Scale
We make millions of mailing envelopes every day! Even if you need a standard or custom envelope design, we can provide you with a cost effective solution for your campaign.
The Value of Envelopes & Mail
Increase in campaign ROI when Mail is included in marketing mix
The amount of people that react to Mail they value!
Of people said valued Mail helps keep brand top of mind
The efficiency boost given to campaigns that uses Mail!
*Source: MarketReachUK, "Key Facts"
Your Options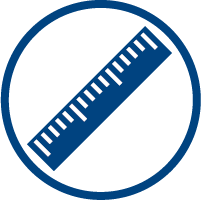 All Mailing Sizes
Have several inserts for your next mailing? Opting for slightly bigger envelope dimensions (DL to DL+, C5 to C5+) is an easy way to cater for bulky items!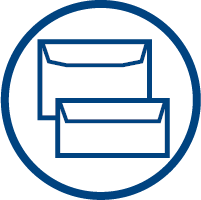 Proven Flap Profiles
Uncertain if your machine model requires a specific flap shape (e.g. straight, trapezium, radial)? We will help you pick the correct profile for your equipment.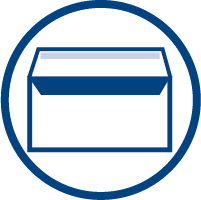 Tested Shapes / Designs
Need to maximise your machine speeds? We can ensure you have the correct shoulder angles and throat shape within your envelope design.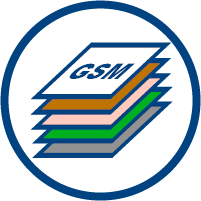 Choice of Papers
Require envelopes made from low porosity paper? This can be a prerequisite for certain machines; however we offer a wide range of papers to suit various requirements.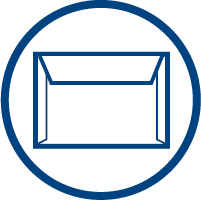 Inside or Outside Seams
Some mailing machines prefer outside seams for easier inserting, but there are others that just demand inside seams. Our experts will advise you on the right option for you.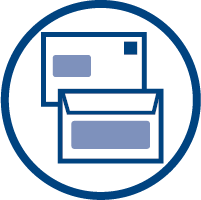 Various Window Solutions
Need an envelope with a specific window size or position? That's not a problem as we can manufacture windows to standard or bespoke specifications.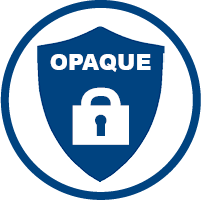 Secure Internal Opaques
To prevent the contents of your mailings being read, we can print an opaque inside your envelopes using either a standard or bespoke pattern incorporating your own branding and messages.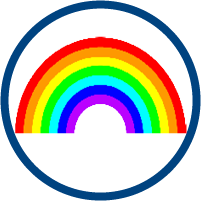 Full Colour Printing
Provide high quality 1 to 4 colour printing (litho, flexo and digital) to give your envelopes that eye-catching appeal. This includes PPI, logos, images, personalised text, and complex washes!