Cost effective advertising that gets your brand in front of customers!
Whether you are trying to promote your company, raise awareness in an event, generate interest in a new product or service, printed leaflets and flyers are a great way to get your marketing messages in front of your target customers.
Another benefit with leaflets and flyers is that they are a very versatile medium, as they can be distributed as part of a door drop, inserted into newspapers or magazines, put on a POS display or just simply handed out to people. In comparison to many other marketing options, leaflets and flyers can be made and distributed at much lower costs and can still compete in terms of potential response rates.
Mail Solutions are able to produce leaflets and flyers in various sizes and folded styles, giving you greater flexibility in terms of content layout and overall design so it catches the eye. Our printing presses can deliver high quality full colour printing, either on one or both sides, ensuring sharp, crisp images and text. We also offer a great selection of paper types and variants so your leaflets and flyers can have that look and feel which reflects your brand. Enquire today to find out more about our competitive prices and fast lead times.
The Benefits To You
Infinite Creative Possibilities
There is no limit to how creative you can get with your design, message, and layout! A well-designed leaflet and flyer that is highly visible and attention grabbing can drive response rates.
Targeted Marketing
Leaflets and flyers can be designed and targeted towards specific customers, whether it be based on age group, geographical location (e.g. town, postcode) or certain buying history.
Keep Sake for Customers
As leaflets and flyers are tangible, they are something that customers will keep if of interest and read at their own convenience, or refer to again at a later date offering longevity.
Flexible & Cost Effective
A multi-functional medium that is simple, affordable, measurable and produces results if done correctly. Also, easy to distribute across multiple channels (door drops, newspapers, magazines etc.).
The Value of Door Drops (inc. Leaflets & Flyers)
The amount of people that read door drops delivered to home
Of door drops are shared with another household member
Average number of days a door drop is retained in the home
Of people made a purchase as a result of receiving a door drop
*Source: Royal Mail, "Using Door Drops to build your Business"
Your Options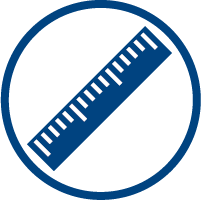 Any Size
Produce leaflets and flyers in all standard sizes, including A7, A6, A5, DL, A4, A3 and A2. We can also cater for square and special sized requirements.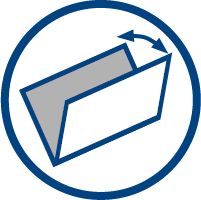 Various Folding Styles
Different folding styles available - half fold, tri fold, gate fold (3 panels), double gate fold (4 panels), z-fold, roll fold (4 panels), double parallel fold and accordion fold!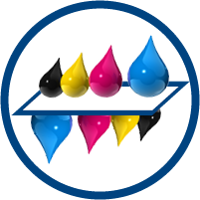 Full Colour Printing
Print full colour (pantone or CMYK) on the front or both sides, ensuring brilliant colour reproduction and optimum print quality for your leaflets and flyers.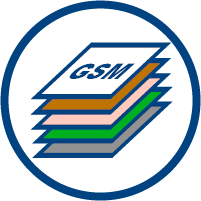 Choice of Papers
We stock a selection of paper types (cartridge, gloss, matt, silk, recycled, FSC and PEFC) and papers weights (80gsm to 300gsm) to suit any campaign and budget.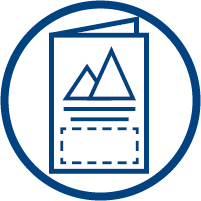 Finishing Capabilities
In-house finishing options (perforating, die-cutting, creasing etc.) to help you create that desired effect, so your promotional piece gets noticed and stays top-of-mind!