Impacting print that you can send with confidence!
Direct Mail continues to be one of the most powerful marketing mediums for communicating with your customers. Therefore, to maximize its value its imperative your direct mail is printed in an eye-catching way, so your messages get noticed.
Using UV litho web presses, we can produce a diverse range of direct mail print, including base stationery and business forms, to clients specific requirements ensuring high quality, consistency and on-time delivery every time.
We also have vast experience and industry knowledge on mail production to provide direct mail print that offers smooth running, trouble free mailings. So, whatever your direct mail brief, we can deliver cost effective print solutions to service your needs easily and efficiently.
The Benefits To You
Unchain your Imagination
Direct mail print doesn't have to be standard anymore. Each mailing can be creative, highly targeted, personalised and interactive, which represents real value that an associated with your brand.
Digital Integration
Build bridges between your direct mail print and digital content to offer a more enhanced experience. We can help you incorporate calls to action, QR codes and AR technologies.
One to One Engagement
Direct mail print is one of the most engaging mediums available for communicating directly with your target audience. You just can't ignore the physical presence of high quality print.
Highly Measurable
Tracking responses to direct mail campaigns is quite easy. You can measure the effectiveness of print design, offer, and other aspects, so you can adapt and improve each element for future mailings.
The Value of Direct Mail
The amount of Direct Mail that gets opened
Of UK adults took action after receiving Direct Mail last year!
The average ROI compared with online's £3.12 for every £1 spent.
The amount of Direct Mail that people retain to look at again
*Source: Royal Mail, "Build a business case for Direct Mail"
Your Options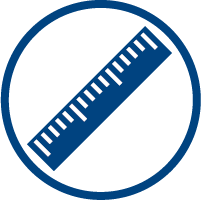 Any Size
Produce direct mail print in all popular sizes and formats to suit virtually any campaign.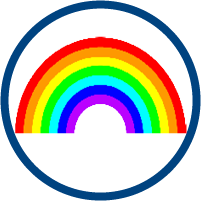 Full Colour Printing
Print up to 8 colours (pantone or CMYK) in one pass, ensuring optimum quality and colour accuracy.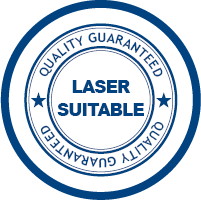 Laser Papers
Offer a wide range of papers suitable for laser and inkjet printing; including bond, cartridge and coated grades.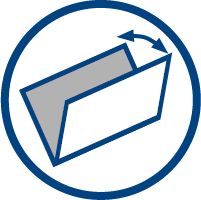 Finishing Capabilities
Choice of in-house finishing options such as perforating, die-cutting, creasing, folding and more!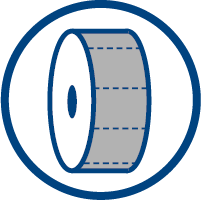 Supply Options
Supply product as pre-printed reels, folded sheets, flat sheets or fan folded continuous sheets.