Bring your envelopes to life with colour
Colour is one of the most powerful, exciting and effective tools available for creating an appealing and eye-catching envelope.
Many studies show that different colours convey different messages to different people. Therefore, choosing the right colours and inks for your mailing is essential if you want to get the attention of your customers and prospects, in the right way.
Whether you require a vibrant envelope for an upcoming promotion, or perhaps a formal envelope to communicate an important message, we have the envelope printing technology to provide a cost effective solution for any project.
With flexo, litho and digital printing options available, we can cater for both spot colour (Pantone Matching System) and CMYK process compositions ensuring colour accuracy, consistency and outstanding print quality each and every time.
The Benefits To You
Utilise the Power of Print
Printed envelopes have the power to physically deliver engaging, versatile and creative content to the homes or place of work of your customers. It can also target different emotions and senses in comparison to other media.
Rewarding Printing Options
At Mail Solutions, we are always exploring new print concepts, investing in technology and developing better processes, so we can provide you with the latest print options to help your mail campaigns succeed.
Money Saving Innovations
Due to ongoing advances in envelope printing technologies and production innovation, we are able to provide customers with market leading print solutions, at reduced costs and improved speeds and flexibility.
Connect with other Media
Printed envelopes can also be integrated with your online content (e.g. websites, social media) enhancing the customer experience. Data has shown that using an integrated marketing campaign can deliver a better ROI.
The Value of Envelopes & Mail
Increase in campaign ROI when Mail is included in marketing mix
The amount of people that react to Mail they value!
Of people said valued Mail helps keep brand top of mind
The efficiency boost given to campaigns that uses Mail!
*Source: MarketReachUK, "Key Facts"
Your Options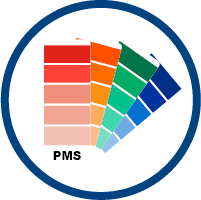 Flexo Printed Envelopes
1 to 3 colour printing
Spot colours (PMS) only
Very effective at printing postage paid indicias (PPI) / stamps, return addresses, text and logos onto your envelopes
Economical printing solution for medium to large envelope order volumes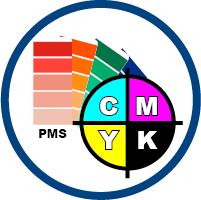 Litho Printed Envelopes
1 to 5 colour printing
Spot colours (PMS) or CMYK process
Delivers highest print quality (up to 150 lpi) ensuring accurate print registration, colour consistency and clarity
Perfect for printing hi-resolution images, solids, tints, full coverage with bleeds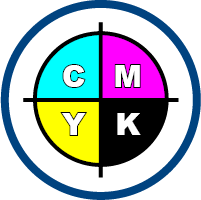 Digital Printed Envelopes
1 to 4 colour printing
CMYK process only
Full colour printing available with personalisation capabilties using variable data, images and text
Produces good quality printing at reduced costs, ideal for small volumes or multi version designs