Quality that will grab your attention!
Direct-mail continues to be one of the most highly effective strategies available to businesses for sending marketing messages to well-targeted customers. However, there is no point devising the best marketing message unless the recipient opens the envelope and read what's inside.
At Mail Solutions, we will work with you to create that 'game-changing' envelope for your next direct mail campaign, with a core focus on increasing opening rates and overall return on investment – thus making every penny count.
As a specialist envelope manufacturer we can cater for almost any design concept imaginable, from the straightforward to the weird and wonderful, so whatever the marketing brief we are able to provide impacting direct mail envelopes that are attention grabbing and entices you to open.
We can produce standard and bespoke direct mail envelopes, offering great versatility in terms of size, shape, style, closure, window, material and print, whilst ensuring optimum product quality and performance.
The Benefits To You
Creative and Versatile
We can produce direct mail envelopes in various sizes and formats to suit virtually any campaign brief and budget. Let your creative teams test our production boundaries!
Creates a Physical Connection
A well designed envelope with an effective interaction incentive (e.g. coupon code for website), is a great way of physically connecting with recipients and encouraging calls to action.
Make it Personal and Relevant
For a long time data such as names and addresses were only inserts, but now you can take personalisation a step further by printing highly targeted information on the outer DM envelope.
Proven Track Record
Direct mail continues to be one of the most successful mediums available. Various tracking and monitoring systems can be implemented to measure campaign effectiveness and drive ROI.
The Value of Envelopes & Mail
Increase in campaign ROI when Mail is included in marketing mix
The amount of people that react to Mail they value!
Of people said valued Mail helps keep brand top of mind
The efficiency boost given to campaigns that uses Mail!
*Source: MarketReachUK, "Key Facts"
Your Options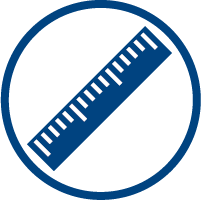 Any Size
We can produce standard and non-standard sized DM envelopes. Perhaps try a non-standard size and see how it stands out against a traditional DL, C5 or C4 envelope.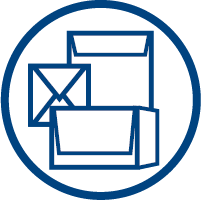 Various Shapes
Direct mail envelopes don't just have to be rectangular, we can produce square or unique shaped envelopes that help your messages stand out.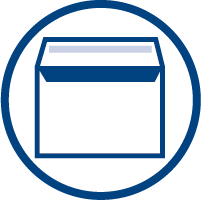 All Closure Types
Gummed, self seal and peel & seal, plus specials such as string & washer and D-lock.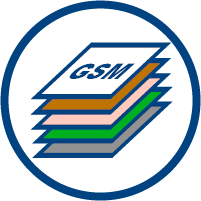 Choice of Papers
Maximise the tangible presence of your envelope by choosing a fine quality paper to deliver a great first impression that really symbolises your brand.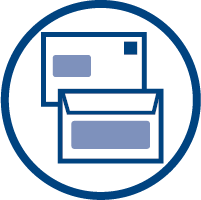 Custom Windows
From single to multiple windows, standard to bespoke sizes and shapes, positioned on the face or back of an envelope - we can cater for various requests.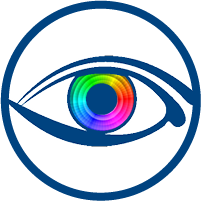 Eye Catching Colour
Colour often plays a key role in any campaigns success. It can capture someone's attention, stir emotions and trigger calls to action. Whatever your colour choices, we will ensure the best printing solution.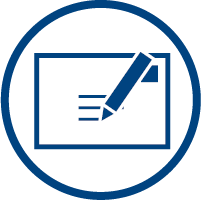 Personalisation
Tailor the content of the outer envelope to your recipient, by printing elements from your database such as a name, an address, or even products or services of interest.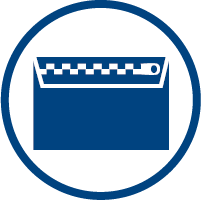 Involvement Devices
Offer unique design features such as tear strips, perforations, peel away stickers and die cuts, which can encourage customers to interact and respond to your mailings.