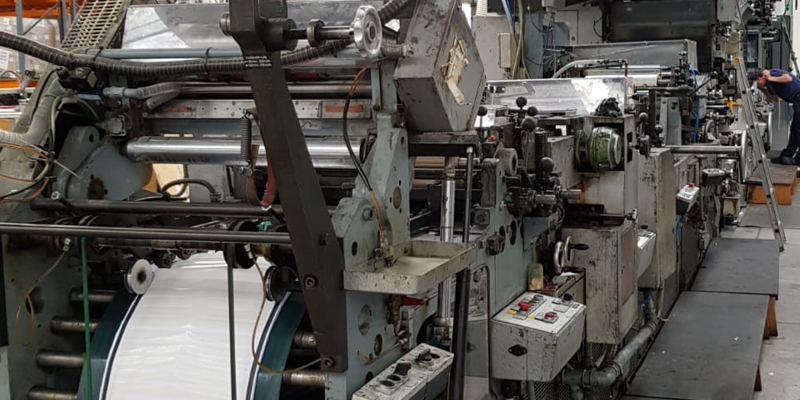 22 August, 2019
Reeling in new opportunities!
Mail Solutions are delighted to announce that they have invested in a large format reel-fed envelope production line.
The acquisition of the large format machine will help the business meet the growing demand from clients for large format envelopes, including C4 envelopes up to as big as 305x420mm. Although, we have been able to service this type of work through existing envelope production solutions, the new reel-fed line will give us a significant uplift in output, productivity and flexibility.
Group Sales Director Karl Lee said "Over the last year we have seen a shift in the market away from plastic products and back into traditional paper alternatives. This latest capital expenditure further shows our commitment to invest and develop our envelope manufacturing capabilities and product portfolio around the needs of our very valued and diverse client base. With enhanced capacity, we will be looking to maximise the opportunity to target growth from supporting our existing clients, as well as diversify into new markets."
The company is continuing to work on additional investments that will be announced in the coming months as we look to introduce more plastic alternative products to market.