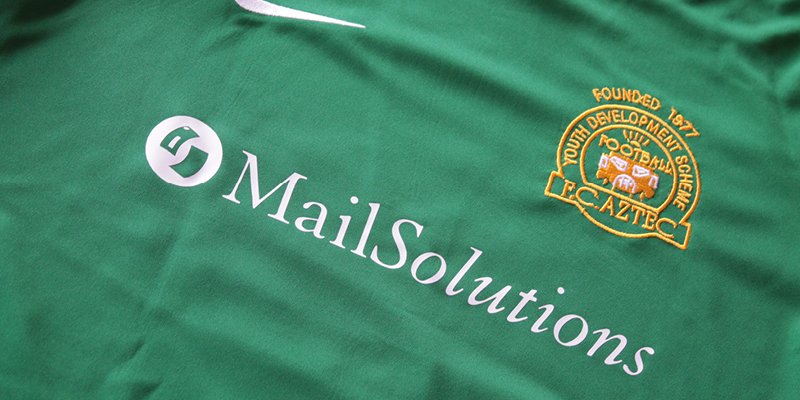 20 September, 2022
Football Team Sponsorship
We are delighted to announce that we have sponsored a local football team FC Aztec. FC Aztec was founded in 1977 and is Rothwell and Desborough's largest football club, providing football teams for over 350 children within the local area from Under 5's to Under 18's. We are so pleased to provide help for a local football team that makes a positive impact on their players with core values of teaching respect and good sportsmanship.
Our Assistant Studio Manager, Michael Barrett, is currently the assistant coach for the Under 11's girls team and offered our help when the team's coach was looking for new sponsorship. The girl's team is currently playing in the 'Leicestershire Women's & Girls League' with the games being 7-a-side and 25 minutes each half. The team is of mixed ability due to half of the team actually being Under 10's but all of them give it 100%.
Michael said "When we started out last season we had a squad of 7. Over the past season and with the explosion of Women's Football we have now seen the squad grow to 16! It's fantastic to see so many girls now playing and enjoying football. Thanks to Mail Solutions sponsorship, it meant we were able to provide full match day kits to all 16 of the girls. Our first league game is Sunday 18th September and all the girls are raring to go!".