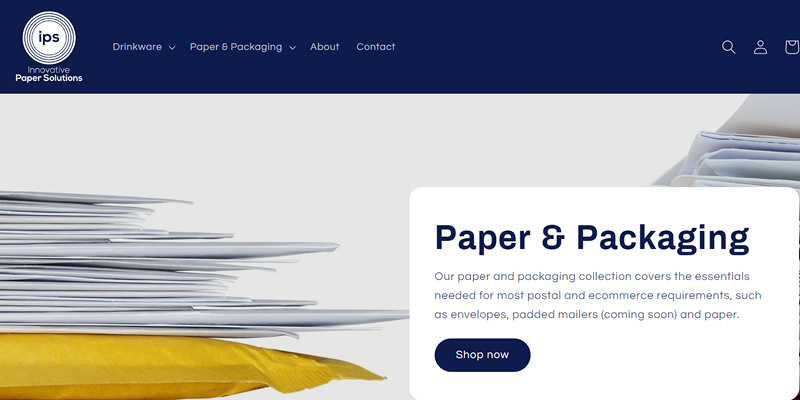 21 October, 2022
Launch of Innovative Paper Solutions
Exciting news! We are delighted to announce the launch of Innovative Paper Solutions (paperinnovations.co.uk), the new e-commerce arm within Mail Solutions Group alongside Intrinsic Paper Straws and Mail Solutions.
Operating from Telford, Shropshire, Innovative Paper Solutions is committed to offering practical eco-alternatives to every day products that impact our planet. By providing easy access to sustainable and environmentally-friendly solutions, from drinkware to paper and packaging goods, the company has an ambition to become industry leaders in helping customers reduce their carbon footprint through innovative paper products and services.
Karl Lee, Envelopes Managing Director said, "The introduction of Innovative Paper Solutions is an exciting addition to the business, as it will be our main online hub for showcasing the Group's portfolio and play a central role in any product development going forward. We have many years of experience in paper conversion and Innovative will looking to further harness this advantage by continuing to develop practical sustainable solutions that make a real difference."
"The call for eco-friendly options remains high from both customers and businesses and we will endeavour to work with clients to find effective solutions that meet their quality, performance and environmental expectations."
Keep up-to-date on the new journey by subscribing to Innovative Paper Solutions pages on Instagram and Facebook. Watch out for new eco-alternative products coming soon!