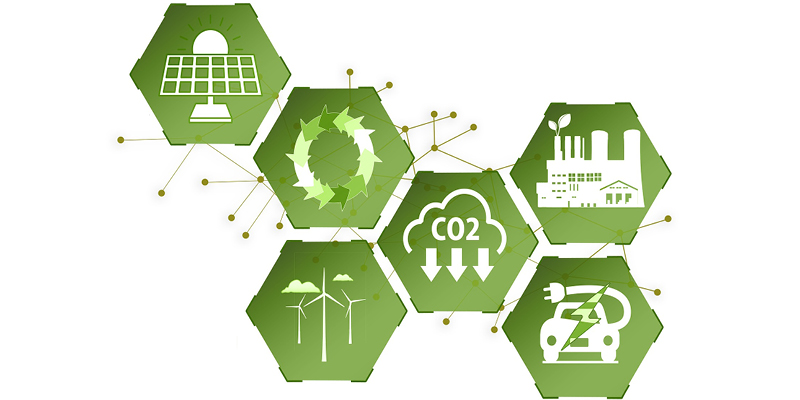 22 March, 2023
Mail Solutions establishes Net Zero plan
We are delighted to announce that we have developed our first carbon net zero plan, providing a framework for how the company will decarbonise its entire operations by 2050.
In order to align with the Paris Climate Agreement, we are setting Science Based Targets of a 100% reduction in Scope 1 and 2 emissions by 2040 and a 90% reduction in Scope 3 emissions by 2045, from a 2019 baseline. The proceeding years to 2050 will see a further commitment to a 100% reduction.
Group Finance Director (also head of sustainability), Jon Higson, said, "At Mail Solutions, we recognise that we have a clear duty to tackle the environmental impact of our operations. Not only because the paper and print industry is widely regarded as being quite power hungry, but we are determined to do the right thing and lead the way in terms of sustainability within our industry. Creating a carbon net zero plan is another major milestone in our journey to carbon neutrality."
"We have made huge steps since we started our carbon reduction journey back in 2010, by implementing various green projects, investing in new technologies that deliver a wealth of sustainable benefits, and adapting our operations so they are fit for the future. Over the last 10 years, we've managed to reduce our emissions each year and achieve around 40% in energy savings during the same period, which is good progress."
To help us develop our carbon net zero plan, the company enlisted the assistance of Pro Enviro, specialist carbon emissions reduction consultants, who have been involved in the delivery of innovative solutions to decarbonise the energy intensive sectors of the UK economy throughout the last 30 years.
Nersi Salehi, the Managing Director at Pro Enviro, commented, "Working with Mail Solutions to support the company in developing their net-zero carbon strategy has been a great partnership. With their forward-thinking management team and their drive to lead the way in the paper and print industry sector, Mail Solutions has already made ground-breaking strides in decarbonising both their manufacturing operations in Telford and Corby. By embedding innovative net-zero emissions solutions throughout their operations, Mail Solutions has successfully reduced their carbon emissions by 757 CO2e since 2019, their established base year."
"The management's commitment to integrate ethical, moral, and sustainability principles into their business development strategy is exemplary, and is the guiding principle for future-proofing their manufacturing operation. This is evident with their membership with Sedex, maintaining PEFC and FSC accreditations, and high level investment into energy efficient machinery and continuously improving their energy performance and emissions reduction," Nersi added.
Achieving these ambitious targets will require a collective effort and coordinated approach, not just within the company, but also from our stakeholders, as we all have a pivotal role to play on this important journey.
Karl Lee, Envelopes Managing Director, said, "We really do have a passionate team at Mail Solutions who are committed to delivering innovative solutions to meet our customers' needs, but also in the most responsible manner."
"I'm proud that we have created our Net Zero plan as it further demonstrates our desire to make a telling contribution towards protecting our planet. However, we do recognise that this will not be an easy process. We don't have all the answers at present, which is why we intend to carry out a review of our plan annually to better reflect any progress as well as changes in both the internal and external environment."
To request a copy of our carbon net zero plan, please email This email address is being protected from spambots. You need JavaScript enabled to view it. or call 01952 582272.