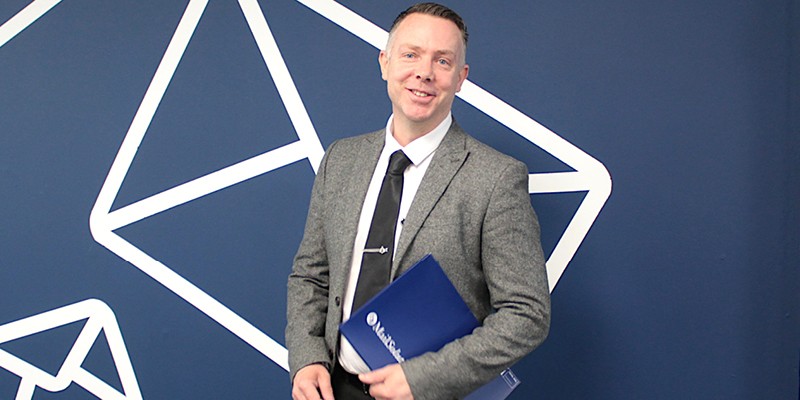 8 April, 2022
New MD at Envelopes!
We are delighted to announce that from 1st April 2022, Karl Lee became the Managing Director of the Envelopes Division.
Overseeing the strategic direction of the Envelope Division, Karl will still continue to operate in a Sales capacity supported by his Sales, Marketing and Customer Service Teams.
With a key passion for product development, Karl will also work closely with the management teams at Mail Solution Print and Intrinsic Paper Straws to help progress each business as part of his work.
Alan Griffiths, who will continue as Group Managing Director for Mail Solutions Group, said, "Having worked in the industry for in excess of 20 years, Karl joined Mail Solutions in 2010 when the Group acquired Empire Envelopes, who were later merged into Great British Envelopes (Blackburn) in 2012 before soon being rebranded as Mail Solutions."
"To further demonstrate Karl's commitment to Mail Solutions he relocated his family to Shropshire in 2019 to be closer to the Group/Division Headquarters in Telford."